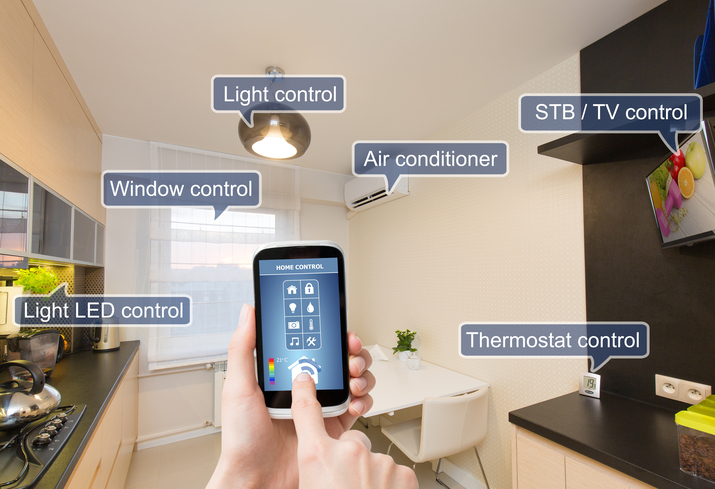 Smart homes and their related technology are only a few years old. That means that first generation of smart homes are just beginning to hit the marketplace as owners relocate or vacate those properties.
A recent NBC news report pointed out that while smart homes are still a small part of the overall market, they are expected to grow significantly in the next few years as more homeowners install these devices and homebuyers come to expect them.
As a result, the National Association of REALTORS is now teaching its agents how to spot IoT devices and how to deal with them at closing.
Recently, Parks Associates announced new research showing that approximately one-third of smart home device owners experience problems with their smart home devices and nearly 10 percent report problems connecting a smart home device to the home network router.
Consumers encounter these issues more often when setting up smart sprinkler systems, networked security cameras, and water leak detectors compared to other smart home devices the study found.
Ed Oswald at cheatsheet.com says there are four major reasons why homebuyers might do well to consider a smart home purchase - or upgrade - very carefully:
1. It can be hacked. This started happening way back in 2014, when security researchers showed that hackers can take complete control of Belkin WeMo smart home devices.
2. The technology is moody. When you use a smart switch or press a smart button to operate a connected device, the signal first heads to your smart hub, then the hub sends it to the cloud, where it is sent back to your hub, and finally to your device. What happens when this fails? Those devices don't work.
3. Many competing "standards." The sheer number of smart home platforms and technologies is staggering, with Wi-Fi, Bluetooth, WeMo, Zigbee, Z-Wave, and a host of others. Not every platform talks to one another, and many aren't even compatible with others, making the problem worse.
4. The price is too high. Before you know it, you could be in deep — to the tune of hundreds if not thousands of dollars. And what if you want to switch smart home technologies? There's no guarantee what you just bought will even work.
Published with permission from RISMedia.