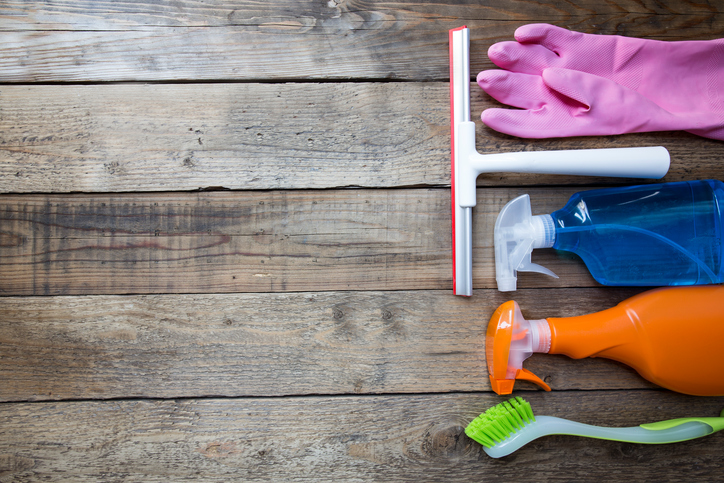 We all know we're "supposed" to clean for springtime. While we should ideally be cleaning our spaces well year-round, a little seasonal push can sometimes offer the motivation we need to give our home a good scrub. Below are a handful of simple spring cleaning tips from BISSELL.
- Get an early start and dive in before the weather tempts you to spend Saturdays outdoors—this will ensure you won't skip any important tasks.
- When it comes to deep cleaning any floor surface, make sure to vacuum or sweep first, and move as much furniture as possible for a blank slate.
- Don't forget about the furniture. Items like couches, beds and cabinets are in constant use year-round and need a thorough clean.
- Clean from the top of the room down. Get the cobwebs in the corners, ceiling fans and the tops of appliances clean and work your way down to the floor. That way you don't have to clean anything twice.
- Use your vacuum crevice tool to clean dust off of baseboards, from between kitchen chair spokes and on the stairs.Source: www.bissell.com.
Published with permission from RISMedia.