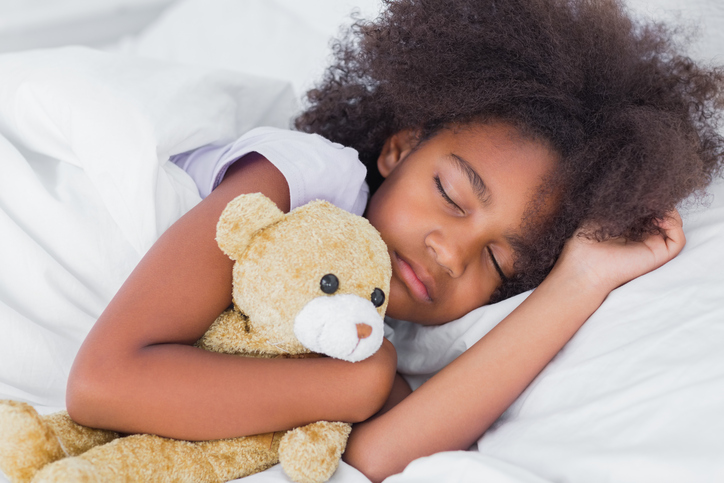 Whether you're a friend or foe of daylight savings, it would be hard to argue that the time change has no impact on you and your family, especially if you have little ones. In fact, half of all American parents say Daylight Saving Time (DST) affects their kids and 29 percent report it's more difficult to get children to sleep after the time change, according to a new survey from the Better Sleep Council.
Of those parents who report bedtime challenges for their kids after DST, a stunning 94 percent report it takes two or more days for kids to get back into their regular sleep pattern and 31 percent say it takes six days or more.
Overall, more than one-quarter (28 percent ) of all parents do not like putting their clock ahead one hour for DST. Other findings from this group:
- Moms (32%) are more likely to feel this way than dads (22%)
- Parents who use childcare (37%) are more likely to feel this way than parents who don't use childcare (24%)
- Parents who are unemployed/stay-at-home parents are more likely to feel this way (36%) than parents who work full time (25%)
- Parents who feel their kids do not get enough sleep are also more likely to feel this way (37%) compared to parents who feel their kids do get enough sleep (25%)
When asked about children's regular bedtime patterns, many parents reported they already feel like their kids aren't getting enough sleep (24 percent). About half (48 percent) of those same parents find it at least somewhat frustrating to get their kids to sleep on a typical night. These feelings are more prevalent with parents of tweens and teens (11-18 years).
The BSC suggests the following top tips to help kids get back into their regular sleep pattern after Daylight Saving Time goes into effect:
Go slow
. In the week before DST, try to put your kids to bed 15 minutes early to prep them for the time change.
Create a ritual.
Your kids likely already have a bedtime routine. Stick with it and consider adding an extra step or two like reading a storybook together or having them take a warm bath or shower to help relax before bed.
Keep it light.
Avoid eating heavy meals at least two to three hours before bed. Eating too close to bedtime can interfere with sleep quality.
Source: www.bettersleep.org.
Published with permission from RISMedia.