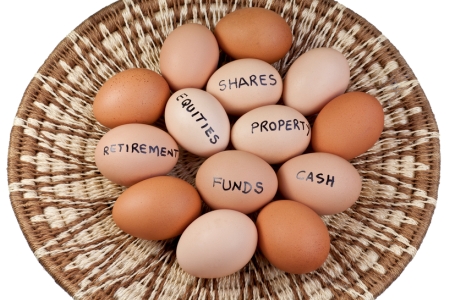 A startling proportion of Generation X workers are worried about investing for retirement, according to a recently released survey—but most of their anxiety can be curtailed by examining lessons learned by others.
One such lesson, based on responses to the survey, conducted by Capital Group, is gleaned from both baby boomer and millennial investors: limit losses during downswings.
"Every generation is interested in achieving better investment outcomes over time and limiting losses in market downturns, combined with low fees," says Heather Lord, senior vice president and head of Strategy and Innovation at Capital Group.
Lesson two? Don't settle for average gains. The baby boomer and millennial investors surveyed understood that a diversified portfolio can reap above-average results; however, not all grasped how to develop one.
"Each generation has blind spots around index funds, which experience the full downside of market drops," Lord says. "Baby boomers, especially, are unaware of those risks—and they're the ones with less time to rebuild their nest eggs from a market downturn."
Only half of the investors surveyed were aware that passive index funds expose them to the full impact of market volatility, and even fewer recognized the heightened risk of index funds as an older investor. Two out of three of the investors surveyed were unaware that low fees are a factor in determining the viability of a fund, as well as "high manager ownership," or the amount fund managers invest in the funds they manage.
Lesson three: take saving seriously. According to the results of the survey, more than half of millennials began saving for retirement before age 25. (Markedly, one-quarter of them also believed children born today should start saving for retirement before their eighteenth birthday.)
The takeaway overall? A long-term investment strategy—a "buy-and-hold mindset"—is best.
"After experiencing the dot-com bust, the global financial crisis and the housing collapse, as well as stagnant wage growth during their formative adult years, Gen Xers—or 'Generation AnXious'—are wary about their financial future," says Lord. "Perhaps because of these concerns, Gen Xers long to do better than the average market, and say actively managed funds can help them reach these goals."
Source: Capital Group Companies
Published with permission from RISMedia.